All Kinds of Stuff
If We Don't Have It, You Don't Need It!
We have: • Ideas that make you look COOL to your customers. • Stuff that won't be thrown away when the trade show is over. • Customer gifts that don't cost an arm and a leg. • +20 years of ideas and products that work for you. • Inexpensive gifts to get you past the gatekeeper. • Much, much more! Our showroom and office are located at 1231 Potomac Court, Wilmington, NC. Please call for an appointment. Member PPAI, CAAMP, SAGE and UPIC.
Featured Item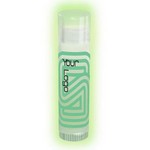 Glow in the Dark Lip Balm
Spotlight your brand with a lip balm that shines bright. This product is made with beeswax, organic sunflower oil, vitamin E, organic extra virgin olive oil, and aloe vera in a glow in the dark tube a...
$0.95 - $1.04
What Our Customers Are Saying

"We are genuinely thankful for how helpful you are in ordering, delivering and ensuring the items we order. Your expertise and products are more than appreciated."
UNCW Educators & Staff
Dec 08, 2008